Would you like to own a $1.7 million mansion for $25?
Are you in a position where you are bathing in millions of dollars? Or do you find it hard to imagine having the funds to afford a multi million dollar mansion? You have to be well established in your career and have your finances in an optimal position. If this is not the case for you, don't worry, there are other ways! You could own a million dollar mansion for under $30! What if I told you that you could own a fabulous home just by writing a letter? That's the concept behind an Alberta homeowner's unique bid to sell her sprawling mansion, tucked in the foothills of the Rocky Mountains.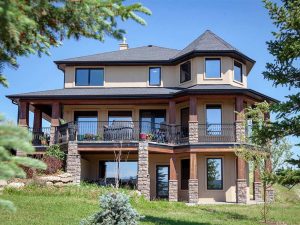 The Rocky Mountain Mansion
The design elements of the home are inspired by the owner, Alla's, cultural background. Living in this beautifully designed home paired with stunning views, has made the experience an inspiring one for Alla. Unfortunately she sustained an injury last year and as a result needed to re think her future in the home. Confined to the upstairs level of the house due to the severe back injury and her chronic illnesses, and unable to find a buyer for the home in the current economy, Wagner recently came up with an idea that could allow her to downsize to a smaller, accessible space.
A new idea for a million dollar mansion sale…
Rocky Mountain dweller, Alla Wagner listed her home last year for $1.7 million. Located in Millarville, Alta., about 65 kilometres southwest of Calgary, the house boasts a large lot, walls of windows, inspiring views and – at 5,000 square feet – more than enough space for a family.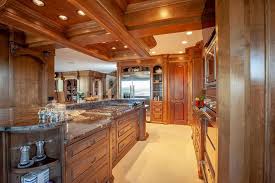 After 5 months on the market the home did not sell. This did not deter Alla, instead she came up with a brilliant idea for a well deserving family to own the home at a far less than market price, while still recovering her costs for the sale. Alla decided to invite 68,000 people to enter into a contest to write a 350 word letter describing why they should win the home. The entrance fee is $25, and if she is successful in receiving 68,000 letters, then Alla will be successful in retaining the full $1.7 million.
Wagner got the idea from a similar concept in the United States and from the 1996 movie "The Spitfire Grill."
The plan, according to Wagner's online ad, is to select 500 finalists. Their letters will then be read by an independent panel of judges, who will determine one winner.
Five per cent of the net profit will also be donated to a women's shelter in Calgary.
Among the conditions: the total of all entry fees must reach the minimum of the home's listing price. The contest will be cancelled if Wagner doesn't receive enough entries or if the house is sold. "Refunds will then be issued", Wagner says.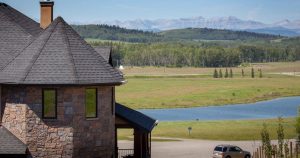 For more info…
For further information on the contest visit the Calgary Herald.
This is a pretty innovative way to sell you home, maybe we will be seeing more idea like this due to the changing market. Stay tuned to find out!
For more information contact Top Vancouver Realtor Leo Wilk
— Don't forget to follow Leo Wilk on Facebook | Twitter | Youtube | Instagram