Tips to Prepare Your Home for Sale
When putting your home for sale in Vancouver, or anywhere for that matter, preparation is crucial. Everyone is busy and that us understandable however, Real Estate is most likely the biggest investment you have ever made. If this is the case which it most likely is – would you not want to set yourself up so that the largest investment you have or will ever make is best prepared for a sale?
This is crucial in any market and especially as important in a balanced or buyers market. As a Vancouver Realtor for over a decade I have seen homes and condos in all conditions. From the images you show the market to the state of your home when potential buyers arrive it is integral you prepare your home to the best possible state you can manage.
Before Staging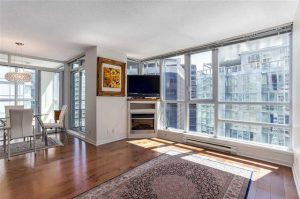 After Staging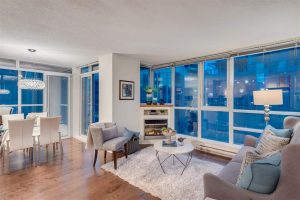 It would be unrealistic to expect every home to be fully staged. However, here are the top 5 tips my amazing stager Jane Crompton has shared with me to help people get best prepared:
 Household Repairs; Leaky faucets, missing doorknobs, broken/cracked windows, chipped drywall or cracked walls are easy and minor costs but buyers will form an impression if not taken care of. These although minor things in the grand scheme of it all have a big impact of prospective buyers. Ignoring small things = big impressions in a negative way. Hire a handy man to come over for a few hours to get your home in tip top shape!
Editing; Editing is a nice way of saying de-clutter! Less is always more when it comes to your home when selling, It is always best to make your home or condo (especially condos) look bigger and removing unneeded items and furniture is the best way to do so. Unnecessary stuff always tightens up your space so the more "editing" you can do the better. Sell stuff on craisglist or give it away for free as well. You will be surprised how quickly the items are taken when posted for free which can save you cost on storage and/or moving them when you do no need them.
Depersonalize; Depersonalizing your home is critical when selling. Remove anything and everything that is personal to you. This is not just photos. Anything from religious items, family heirlooms, diplomas, political and sports affiliations. These personal items can distract buyers or potentially turn them off. Buyers can lose focus on your home for sale and start to hone in on these personal memorabilia you have. This can hurt the buyers first impression and in turn the potential sale. Get rid of it all!
Clean & De-clutter; There is nobody in the world who enjoys a dirty home. A clean home signifies that the current home owner has taken care of the home and has pride in it. Plus, a home that is not clean hinders a chance at a better offer as everything counts. The more you put into the preparation for your home sale the more you will get out of it. If you truly want your home to be tidy you must call a professional. As the home owner you are more accustom to the dust on the baseboards, window sills, etc… and a professional will spot and clean it all. When it comes to de-cluttering in this segment this is beyond first impressions. You can de-clutter your closets, pantries, cupboards and any area where household items are stored. You do not want to give off the impression you are short on storage in your home and every inch counts. Photography and video tours will not show cupboards and closets (unless you have walk-in closets) but buyers will open them all when viewing your home for sale.
Curb Appeal; Whether you have a detached home, townhouse or condo always use a very critical eye to view your home 'curbside'. Obviously in a condo this is hard to change but treat your hallway on your level as your curb appeal. Art on the walls, clean carpets in hallways and then your entrance can all be staged. Make the entry of your condo feel open and inviting. For homes and townhouse, is your balcony overflowing with junk and dead plants? Does the front door have cracks or faded/chipped paint? Do all the exterior lights work and does the door squeak?! These are all easily remedied issues that will help with a first impression to potential home-buyers. Sweeping, power washing, raking and general cleaning are all things that can help. Remember, creating a warm and inviting entrance is the first step to a positive buyer experience.
If you have any questions about staging your home or preparing your home for sale please contact us anytime.
If you are considering staging your home or seeking a general consultation please contact Jane Crompton at Urban Presentations.
Quick Facts About Staging

:
85% of buyers view properties on MLS before going out to look at them. Staged properties with beautiful photographs will be viewed first! Consider your online photos your first viewing.
Staged homes sell 85% faster than non-staged homes (Source RESA 2010 survey)
Up to 300% return on your investment! (Source RESA 2010 Survey)
Professionally staged homes present and show better than competing houses for sale.
Professionally staged listings stand out and are viewed as well maintained in prospective buyers' minds.
For more information contact Top Vancouver Realtor Leo Wilk
— Don't forget to follow Leo Wilk on Facebook | Twitter | Youtube | Instagram