Begin Your MLS Listing Search
Type in your MLS search location below to begin your search

Sorry we are experiencing system issues. Please try again.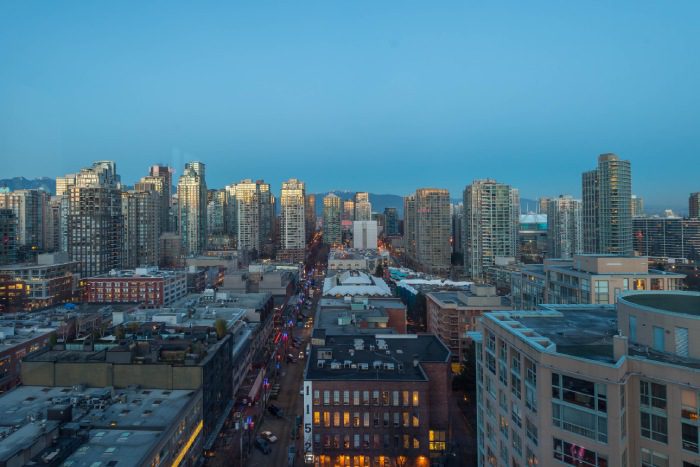 Vancouver City Guide
What makes Vancouver such a great place to live? Is it the bountiful natural beauty, from its sandy beaches to its towering mountains? Could it be the booming real estate industry? Perhaps it's the abundance of fresh and delicious seafood.
For years, Vancouver has been hailed as one of the most livable cities in the world. Metro Vancouver has some of the best food, entertainment, and scenic views in Canada. And it makes for a great place to invest in real estate.
In such an attractive place to live, the real estate market in Vancouver is booming. Popular housing options include high-rise apartments, condos, detached houses, and townhomes. The city presents an excellent investment opportunity, with steady population growth and a favourable economic outlook.
If you're thinking about selling or purchasing real estate, it helps to know a bit more about Vancouver. In this guide, we're going to cover everything from the top attractions to the main neighbourhoods. Let's dive in:
Entertainment & Tourist Attractions

Even in such a vast city, it's easy to escape. Nature is at your doorstep. In Vancouver, BC you can enjoy the splendour of the city and the beauty of nature. The city is situated near the Pacific Ocean and has plenty of rugged mountains. Spend the day sprawled out at the beach, or hike up a nearby mountain.
Getting around the city is easy; it features a well-developed public transit system (which includes the Skytrain), along with numerous biking and walking trails. Summer is certainly the most popular season for tourism, but the winters in Vancouver are milder than in most Canadian cities.
When you've got extra time on your hands, check out the destinations that Vancouver is known for:
Did you know that there are rainforests in Canada? You can catch a glimpse of one at Stanley Park, one of the largest green spaces in North America. It spans a staggering 400 hectares. Throughout the park, you can spot blue herons, hummingbirds, and wrens.
If you appreciate the finer things, check out the exhibitions at the Vancouver Art Gallery. It features the largest art collection in Western Canada; the building itself covers 15,300 square metres.
Enter a tropical paradise when you step inside the Bloedel Conservatory. Over one hundred tropical birds fly freely throughout the conservatory, from African parrots to Chinese pheasants. Visitors are welcome to interact (and even talk to) the birds. The unique tropical ecosystem is full of orchids, fig trees, and banyan trees.
Even though Grouse Mountain towers over the city, it's only 15 minutes away from Downtown Vancouver. You can take the scenic Skyride to the peak of the mountain. When you reach the summit, you'll enjoy a breathtaking view of the city.
It's a beautiful destination year-round, whether the summer sun is shining, or the city is blanketed in snow. We recommend going at night to take in the dazzling city lights. Once you're done basking in the sights, go for a hike, snowboard, or ski down the mountain!
Restaurants

It's no secret: the culinary scene in Vancouver, BC is dynamic and full of flavour. Foodies from around the globe visit Vancouver for a taste of its world-class cuisines. Part of that has to do with its ample supply of fresh seafood and high-quality produce.
People in Vancouver love to eat. If you're one of them, here are a few restaurants that you can't miss:
If you're a fan of seafood, you have to stop by the Blue Water Cafe. This fine dining establishment is the perfect place to go when you have something to celebrate. This dining spot is a popular one; we recommend making a reservation. Their menu is full of mouth-watering dishes, including oysters, lobster, and their signature seafood towers.
Seeking a unique dining experience? Bao Bei is located in Chinatown, a cultural and historic neighbourhood in Vancouver. This restaurant specializes in serving small, shareable plates. The cuisine has influences of Taiwan, Shanghai, and other global flavours.
For a taste of sophisticated and simple food, stop by St. Lawrence restaurant. The chefs here wear their French cuisine influences on their sleeves, with traditional dishes like split pea soup, aged duck breast with sausage, and crème caramel.
Education

Many students travel to Vancouver to receive higher education. The city is home to several prestigious institutions, including the University of British Columbia, Simon Fraser University, and Emily Carr University of Art + Design. No matter what field you're looking to study, you're sure to find an excellent program in Vancouver, BC.
Neighbourhoods in Vancouver

There are roughly 22 neighbourhoods in Vancouver, which means there's ample opportunity for real estate. A few popular real estate communities are False Creek, the West End, and Fairview. Get to know the city by reading more about its unique neighbourhoods, which include:
Downtown Vancouver features exciting nightlife and trendy destinations. It includes a shopping district that's packed with retail stores, cafés, and tattoo parlours. As far as real estate goes, you'll mostly find apartments and condos in Downtown Vancouver, BC.
If you're interested in character homes, look no further than the houses in West Vancouver. This area contains suburban areas as well as commercial shopping centres. It's also nearby Lighthouse Park, a beautiful green space nestled near the coastline.
In this multicultural neighbourhood, you'll find plenty of unique small businesses and dining spots. Take a stroll down Commercial Drive to see all the unique destinations that this neighbourhood has to offer. It's also populated with many residential areas, some with heritage homes, making it a great spot for real estate.
This area is near some of the city's top attractions, including the Capilano Suspension Bridge and Lonsdale Quay Market. Along with these unique businesses, the neighbourhood features high-rise condos with scenic views of the city.
Leading Industries

Vancouver is a popular filming destination; some refer to it as "Hollywood North". The city is a hot spot for art and talent, with some of the biggest names in gaming, film production, and design.
Given its natural beauty and exciting city life, tourism is one of the biggest industries in Vancouver. It also has robust agriculture, forestry, and tech sectors. With its projected economic success, this city is poised for growth, specifically in the real estate industry.
Vancouver Real Estate

With a population of more than 2 million people, you're not the only one who wants to live in Vancouver. The real estate market in this city is thriving. Once you glance at Vancouver real estate listings, you'll find that there is no shortage of excellent options to choose from. Market reports predict that housing activity will continue to grow for years to come.
As a rapidly developing city, much of the architecture in Vancouver is modern and contemporary. There are countless apartments and condos, with sleek and trendy designs. But in select neighbourhoods, you can still find heritage and character homes.
No matter what you're searching for, our team of real estate professionals can help you find it. Looking for a family home with a large backyard? What about a sleek condo in Downtown Vancouver? We'll help you find real estate in the neighbourhood you're looking for.
If you're interested in buying or selling property in Vancouver, it's best to work with BC real estate professionals. Leo Wilk is an experienced realtor in Vancouver, BC. To learn more, contact us today.