5 Top Tips to Staging a Home for Sale
Staging your home is a great strategy to get it sold. A staged home gives a good first impression when potential buyers come through. Generally, it helps sell your home faster and for a slightly higher price. Today we run through 5 top tips on staging your home to help you sell your home.
Tip 1: Declutter your home and keep it clean.
Remove items and take away things creating clutter in your home. By removing items, the space feels larger, bigger and cleaner.
Staged homes have a broader appeal than an occupied home. When you live in a home, you typically have a more cluttered space than a staged home.
Keeping the space decluttered and clean throughout the selling process is key. A clean and spacious feeling home creates a better viewing experience for potential buyers. They may have a better impression on the home if you tidy up the home. Ultimately, this means you have a better chance of selling your home.
If you live in your home during the selling period, it can be hard to keep the space clean. However, try your best to make it a priority when buyers come around for a showing!
Tip 2: Depersonalize the home by removing your personal items.
Depersonalizing the home can play a great advantage in making it appealing to buyers. Nobody wants to walk into a showing and feel like they are invading someone else's personal space. 
Instead, buyers should be able to envision themselves living in the home. This is why depersonalizing your home is a key factor in home staging. 
Start by removing personal items around your home such as family pictures, magnets on your fridge, posters on bedroom walls, etc.
Then replace these items with neutral decorations and items that make the home feel cozy and inviting. People like nicely decorated homes with good aesthetics. The main idea here is to create a space that is inviting to anyone who walks in and not just you and your household.
However, consider your personal circumstances if you live in the home being sold. Are you able to remove all personal items during this period? Are there items or set ups in the home that you must keep due to personal reasons? (i.e. set ups for religious practices)
At the end of the day, the personal items you remove are up to you. As much as depersonalizing the space helps you sell your home, you also need to consider your personal wellbeing especially if you live in the home.
Tip 3: Get a consultation from a professional home stager.
When it comes to staging your home, it's a good idea to at least have a consultation with a professional. It is often free to get a consultation and makes a difference in the long run.
Professionals know more than the average person. They stage homes all the time and can give an idea of what you need to fix up in your home.
Especially in a tough real estate market, your home has to stand out from the other homes in the market. Getting a professional to provide some advice is an excellent step in staging your home.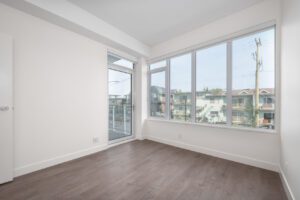 Tip 4: Use a staging company if your home is empty.
It is best to use a staging company for vacant or empty homes. 
When a home is empty, it is hard for buyers to envision a liveable home. Staged homes with furniture throughout the home serve as a reference for buyers. Particularly well staged homes even boost the impression left on prospective buyers.
Using a staging company is also a much more cost-effective solution over buying furniture. There are costs associated with it but if it helps your home sell then it could be worth it!

Tip 5: Try DIY home staging.
DIY home staging is an option, especially if you already have nice things in your home.
Start by viewing your home from the perspective of a potential buyer. Forget that this is your personalized home and imagine you are walking into the home for the first time again.
Ask friends and family to view your home and get their opinions too. You may be too close to home quite literally to see your space from a stranger's perspective. Potential buyers won't have personal attachment to your home or items like you might! So they will be much more critical than you are.
Some basic tips are to depersonalize the home and remove clutter like we mentioned in the first two tips. Make it feel large and open and this will make a huge difference in your home.
Watch some videos online for extra tips if you need to. Then, move around your items to make your home look as appealing as possible. If needed, borrow some items from family and friends or hit up a home decor store for extra items.
Work with an Experienced Realtor to Stage Your Home for Sale
Staging your home can be a real benefit to you in selling your home. It takes time, money and effort but the pay out can be well worth it!
Working with an experienced realtor is one way to ease the whole process. They help you figure out how to best present your home. Having seen many homes, they help assess how you need to stage your home before it hits the market. At Leo Wilk Real Estate, we have connections to the best trusted Vancouver Real Estate Resources including Home Staging services.
Selling your home is an emotional process. Having a real estate professional on your side is very helpful as they bring an outside perspective and tons of experience within the real estate industry. Next, read 5 tips to sell your house fast with a realtor on our blog!
—
For more information on real estate market in Vancouver, current trends, buying a home or selling a home, contact Leo Wilk – Your Top Vancouver Realtor. 
— Don't forget to follow Leo Wilk on Facebook | Twitter | Youtube | Instagram