Real Estate Investing
Investing in Real Estate is a buzzed about option for millennial's looking to create passive income and make their money grow.  It can be a very successful money-making strategy – if you do it right.  There are a lot of things to consider when you look to make your first investment and a lot of risk involved.  Investment strategy starts with a plan.  In which neighbourhood do you want to invest? What amenities do you want to have, whether its public transit or shopping close by? How much do you have for a down payment and are you able to qualify for a mortgage?
When have decided on a neighbourhood, do some research on home prices in the area, rental prices and projected inflation. Determine whether you are going to buy to rent or buy to fix and flip. This will help you decide what property you are looking for. If you would like to fix and flip you are looking for a property with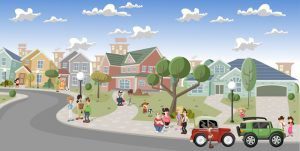 potential, if you want to rent then you are looking for a property in good condition.  Fixing and flipping homes can be a much more volatile undertaking especially in the current market. It can be hard to determine the cost of renovations and in this buyers' market, homes are selling under value and are on the market for a longer time.  This affects your bottom line as well as having the potential to make your investment less worthwhile.  In the current market, where rental prices are increasing, and availability is low, buying to rent may be a better option.  House prices continue to rise, and Vancouver continues to grow both of which are good for your investment. Understanding the market is important to knowing when a good time is to buy.  Working with a knowledgeable realtor can help you determine when you are getting the best price as well as navigating strata rules which may prevent your rental plans.  Renting your home can be a great source of income as long as the projected income is larger than your payments.  Before you buy, research what your projected costs will be and industry averages for rental income to ensure that your mortgage payments, bills and repairs will be covered.  Also ensure rentals are allowed in the building.
Then you need to start saving for your down payment, realtor costs, maintenance and repair.  For the down payment, generally if the purchase price is less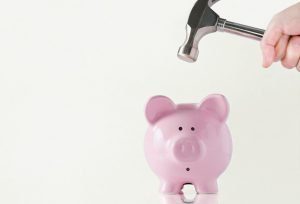 than $500,000, the minimum down payment is 5%. If the purchase price is between $500,000 and $999,999, the minimum down payment is 5% of the first $500,000, and 10% of any amount over $500,000. If the purchase price is $1,000,000 or more, the minimum down payment is 20%.  You can speak with a mortgage broker to determine if you qualify.  If your down payment is lower than the expected amount you will have to get additional insurance which will cost more now but may pay off in the long run if prices are increasing drastically.
Once you have your home it is up to you to determine what you would like to do with it.  If you are planning on renting it out, then you need to ensure it is in good condition.  Once it is prepared rent away and start paying off that mortgage! Some investors choose to live in one room and rent out another.  If you are fixing and flipping determine the cost of renovations related to the appraised value of the home after upgrades to determine your gains.  Ensure to consider market trends which tend to be cyclical.  In an ideal world you would invest when prices are down and sell when they are up.  Once you have successfully set up one home and made a profit you can start on other properties to build a portfolio of investments! Good luck and Smart Investing!
Reasons to Invest in Real Estate
Cash flow – Renting your home can generate a positive cash flow with very little effort on your part. You may get the occasional call about a leak or problem with the home from your tenant but generally the income you receive will pay off the mortgage and house-related expenses while hopefully leaving you with a little extra income on the side.
Appreciation – Houses in general are a good investment because over time prices tend to go up which means you will likely come out having made more than you put in. $20,000 now could be $60,000+ gains later and investing when you are young gives a greater chance for growth in your portfolio.
Tax Advantages – As a landlord you may be entitled to tax advantages allowing you to deduct interest, maintenance, depreciation etc. You will also be able to utilize your first-time home-buyers tax credit giving you a break before you start to make the big money that will allow you to have more freedom to invest in a second property.
Control – More than other traditional investment models, investing in real estate gives you greater control of your income stream and allows you to decide when to sell out. The money your earn from one property can easily go directly into another and cause a snowball effect of income.
Make sure you are doing what you can to maximize re-sale value of your home when making an investment. Follow this check list to ensure a successful investment.
Contact your Top Realtor Leo Wilk to find an investment property today!
For more information on real estate market in Vancouver, current trends, buying a home or selling a home, contact Leo Wilk – Your Top Vancouver Realtor.
— Don't forget to follow Leo Wilk on Facebook | Twitter | Youtube | Instagram 
Contact Leo Wilk