Affordable housing seems to be the talk of the town lately.  Young buyers want more options, home owners want to maintain their value and everyone wants to know what the City of Vancouver is doing to keep people living in the city and enjoying the beauty and amenity of one of the worlds top cities. A first step towards accessible housing for Vancouver comes into play as legislation is passed rezoning 99% of Vancouver neighbourhoods for duplexes instead of single family dwellings.  With a 7 to 4 vote in favour of the rezoning, this now means that up to four homes can be built on RS lots compared to the previous 3. This move aims to give home owners more choice when it comes to their homes.  It also hopes to allow for more affordable housing options as single family homes are now out of range for many home buyers. This change comes weeks before the municipal election in which housing is a major topic of concern.  This change means that 67,000 single family homes, a whopping 52% of Vancouver's landmass, are now eligible for duplexes.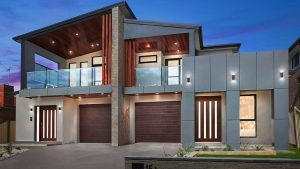 This legislation is seen by some as a rather haphazard attempt to increase supply of housing for middle income families in an effort place a downward pressure on housing prices.  Critics of the new zoning say that the initiative is not aggressive enough to have any impacting result on the housing market.  Many see the initiative as a poorly researched and haphazard motion that lacks understanding of neighbourhoods and fails to take into account the effect on character/heritage homes, trees and parking in these neighbourhoods.  With over 50% of people in Vancouver renting, arguments are made towards rezoning for rentals or income housing instead of more housing for home owners.  While increased supply is a crucial part of the formula needed to decrease housing costs, it is only part of the equation.  Tom Davidoff from UBC's Sauder School of Business recognise that denser housing is the answer stating  "What you are doing is setting a precedent and saying single family homes are never going to be affordable to middle class households in Vancouver again, so don't try. Let's recognize that we need greater density."
While this initiative is really only a small change, it is part of a bigger plan by the City of Vancouver to work towards a sustainable future and provide Vancouver residents with housing options for all family sizes and budgets.  As one of the first steps in a greater initiative called "Making Room", this rezoning marks a movement towards more housing choices that accommodate the middle housing zone which is largely missing from Vancouver's housing market.  This consists of duplexes, town-homes and 3-4 storey apartments.  Other actions include further rezoning, including to the 1% area not included in this current rezoning due to irregular lot sizes largely in the area of Lower Granville.
Measures have been taken to maintain character in communities and to protect land values. Laneway homes will not be allowed on properties with duplexes and there must be at least one parking spot per residence, including if there is a suite. The duplexes are an option for new builds only. We will have to wait and see if this has any effect on Vancouver housing affordability.
Affordable Housing – Housing costs as 30% or less of the payer's income before taxes
See more about the 'Making Room' Program here
For more information on real estate market in Vancouver, current trends, buying a home or selling a home, contact Leo Wilk – Your Top Vancouver Realtor.
— Don't forget to follow Leo Wilk on Facebook | Twitter | Youtube | Instagram