The Real Estate Board of Greater Vancouver (REBGV) has just released their market update for September and it has me considering the current market.  Knowing the market is key to successful sales and allows me to price competitively and get the best possible outcome for my client's.  I also recommend that my client's have a up to date understanding of the market they are entering to have realistic expectations for their sale or purchase and so that we can work together to take advantage of the market trends. Here's an overview of the September market update;
More Supply and Less Demand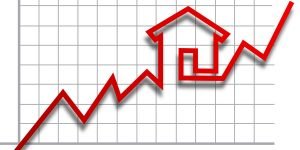 REBGV reports in the market update that "residential property sales in the region totalled 1,595 in September 2018.  This represents a 43.5 per cent decrease from the 2,821 sales recorded in September 2017, and a 17.3 per cent decrease compared to August 2018 when 1,929 homes sold." While this may be less than ideal for sellers, the accumulation of homes on the market is allowing for greater choice for buyers. It is also causing an ease in prices across metro Vancouver.  With 38.2% more listing on the market then September 2017, this is erring on the side of a buyer's market.  While these numbers might encourage caution, it is more important to have an awareness of the market with a strategy designed to work in a listing-heavy market.  It is in no way evidence of a halt in the Vancouver market which continues to boom.
A lot of media and political attention is currently being put towards the Vancouver housing market, rental costs and foreign investment with changes in policies being put forward to keep Vancouver affordable.  The tides are shifting, but there is still potential for competition in the market and high profit sales.
The Vancouver market is fuelled by many factors and Vancouver sales drive a lot of surrounding markets. The decrease in Vancouver sales has also affected the Victoria market, which relies largely on hefty Vancouver sales to fuel it's mid range market. We can also see a change in foreign investment with the introduction of new taxes.  These changes are likely to continue to affect the Vancouver market.
The Stats
Number of homes on the market – Up 38.2% from September 2017
Detached Sales – Down 40.4% from September 2017
Apartment Sales – Down 44% from September 2017
Attached Sales – Down 46.9% from September 2017
Benchmark Price Metro Vancouver – Up 2.2% from September 2017
It is considered that downward pressure on home prices occurs when the sales to active listings percentage is below 12% for a sustained period.  September 2018 is sitting at 12.2%.  It could be argued that prices in Vancouver need to go down and this will also be affected by the empty home tax and restrictions on foreign investment in China. Prices are still up significantly over the last five years.
Working With your Realtor
Is my home not going to sell? What does it Buyer's market mean?  How can I not lose money on my investment if I want to sell in this market? These are all questions that may be asked during this period in Vancouver Real Estate and relying on a Realtor with experience in the Vancouver market can give you piece of mind that sales DO happen in a buyer's market.  Your Realtor understands more than just the stats, they have up to date market knowledge as well as experience making sales in any market.  They know the neighbourhood and how to take advantage of competing offers.  Sales may be down, but they have not stopped, and they aren't going to.
Focusing on the market you are working in whether it is the buying side or the selling side is all that matters.  Properties are still selling over asking price and with competing offers.  Adapting to market ups and downs is what your Vancouver Realtor does best!
For more information on real estate market in Vancouver, current trends, buying a home or selling a home, contact Leo Wilk – Your Top Vancouver Realtor.
— Don't forget to follow Leo Wilk on Facebook | Twitter | Youtube | Instagram