6 Ways To Improve Your Home Resale Value
In this day and age it is important to stand out, especially when it comes to selling your home. There are some quick and simples ways to improve your home resale value. Freshen up your home to ensure you receive a decent return for your investment. You don't want to loose out on an extra few $1,000 or more just because you could have presented your home a littler better (and for a much smaller price!).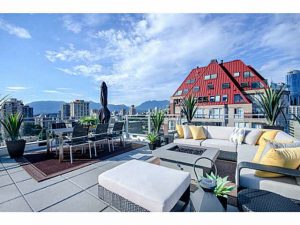 1. Paint the outside of your home
This tip is going to be one of the most expensive and definitely not a necessary one. However, if you do edecide to indluge in this little project, you could see that the benefits far outway the price tag! A fresh coat of paint on the outside, (or inside) of your home can really freshen it up and make it feel brand new!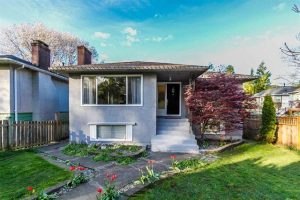 2. Freshen up your front door
When you enter a home for the first time it is important to have a great first impression. This begins right at the front door before you even step foot inside. So why not spend a few dollars and give your front door a bit of a face lift with a fresh coat of paint? Of course if you live in a condo you won't be able to paint the door, but you can add some flowers outside or something to hang on your door that is inviting. You could also add a floral arrangment or small plants in the entry way if it's a little too crowded to do so in the hallway (if you are in a condo).
3. Replace old hardware
This is a simple one to do, a little tedious, but worth the effort I promise you. Change the door handles, or add a new overhead light fixture, change the mail box or outside planters. These things are going to make a first impression as well, and it's important that the impression is a positive one by the time they enter into the home.
4. De-clutter
This is a simple one that won't cost you any money, time yes, but it is free! In the long run, you will be greatful that you did this de-cluttering process just for your own personal mental health! A clean, fresh, organized home will make the selling process a lot less stressful and create a fantastic first impression for potential buyers.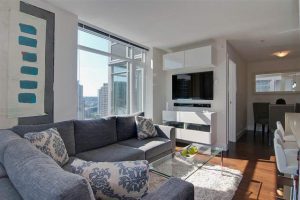 5. Add some color to your garden
This tip is a great one, one that is simple and helps to create a great first impression. If you have some garden space around your home, make sure that it is tidy. Buyer's could see a messy garden as the potential for a messy home and you do not want them thinking that upon entering into your home. Remember, first impressions are important and we want to create a lasting one! Add some color to your garden, something that is bright and inviting.
6. Be as scent free as possible!
The sense of smell is a strong one for most people, and the last thing that you want is to have someone turn away from your home because it smelled like something that reminded them of a situation or time that was unpleasant. Make sure that you clean up all reasons for smells to exist, and if it smells okay without any fragrance then leave the home as it is. Or, if it would benefit from a light scetned addition add a gentle scent in a diffuser, something that is light and universal, not too strong!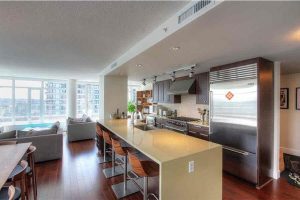 Try these tips when you are selling your home and see the benefits that they have on the sale of your home!
For more information on real estate market in Vancouver, current trends, buying a home or selling a home, contact Leo Wilk – Your Top Vancouver Realtor.
— Don't forget to follow Leo Wilk on Facebook | Twitter | Youtube | Instagram