Top 6 Appliances for Modern Kitchen
We live in a day and age where efficiency is key. No longer are we living in a world where time can be taken for granted. There are so many things pulling at our attention; jobs are getting busier, families and friends are finding more activities to do, the days are getting so full of obligations and also the things we like to do for fun… So where is the time to ensure that we stay healthy, still eat our vegetables, and enjoy what we eat?
That's where the world of modern technology comes in to save the day! Here are the top 6 appliances that you need in your kitchen to ensure your efficiency and ease while handling the busyness of life!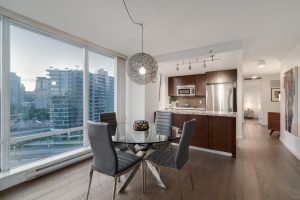 1. Vitamix Blender
If you haven't invested in one of these yet, you should. Yes they are a little bit on the pricey side, however they will last 10+ years and have a serious motor on them. This way you can ensure that your quick and efficient breakfasts are healthy, packed of nutrients, flavorful and perfect for those 'on the go' mornings. The cool things about the vitamix is that it's so powerful you can make soups as well. Just roast or steam up your veggies, add herbs/spices and broth and stick it all in the blender. Viola! Healthy, delicious food made fast!
2. Slow Cooker
This appliance will save your life, and your taste buds, I promise you! After you whip up your healthy breakfast smoothies, you can quickly prepare dinner for the evening in less than 5 min. All you have to do with the slow cooker is simply add the ingredients of what you'd like for dinner. You can make a variety of dinner options in here including lasagne. Make sure you add more for the week ahead, and there you go, left overs of deliciousness for work. Each slow cooker will vary slightly, however the idea is just that, it slowly cooks. Add your meat, veggies, herbs, spices, grains, or layer your lasagne noodles, turn it on low-med or high and set the time (can be upwards of 5 hours). Once it's finished, it will turn off, ready for your to eat when you get home. Less mess, less time and you still have great meals.
3. Electric Kettle
This one is simple, yet a great addition to your kitchen appliances. Simply add water, and plug in. Each brand is going to vary slightly in how long they take to heat up, and the more expensive the kettle doesn't exactly mean the faster it boils, so best to ask someone in the store, or read the reviews when ordering online. Along with being efficient, you can choose cool designs and colors to match your own personal style!
4. Food Processor
Ladies and gentleman, the days of cutting veggies are over…. well not really. But you can invest in great appliances that can assist you, like the food processor. Enjoy the ease and versatility of this product. If you have a lot of people to cook for this is a greatly to double up on recipes, since the appliance can handle quite a lot of volume.
5. Power Air Fryer
Have you wanted to make sweet potato chips but don't like the hassle of covering them in oil, putting them on a pan and trying to ensure you've got the right temperature and time? Well now, you can just put your veggies in the power air fryer and make 'veggie chips' this way. It's a lot less mess, hassle and guess work! You do not have to pre-heat this appliance, or make sure you turn it off, since it has an auto shut off feature. The fry basket that comes with the air fryer makes it easy to load your veggies, has a basket divider that ensures that the whole meal can be prepared at once!
6. An Electric Mixer
I take for granted how amazing things these are until I wind up in someone else's kitchen that doesn't have one. This can be used for a variety of different things when it comes to baking or cooking. It will see you time and energy, as well as a bit of your sanity! They are not expensive, and don't take up too much space to store. You'll thank me later 🙂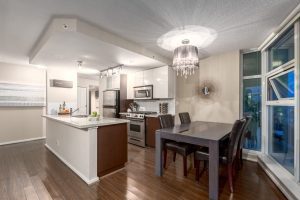 There you have it! The top 6 necessary appliances for a modern kitchen.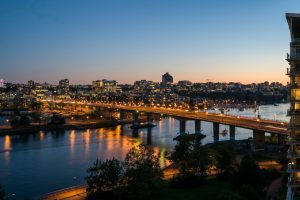 For information about the real estate market in Vancouver and current trends, contact Top Vancouver Realtor Leo Wilk.
— Don't forget to follow Leo Wilk on Facebook | Twitter | Youtube | Instagram