History of Oil Tanks
Homes in the greater Vancouver area built before 1960 were originally heated with furnace oil. Rather than being stored above ground in environmentally friendly, safe containers, the majority of these tanks were located underground in backyards. As a result of natural gas becoming more popular, and oil less favorable these oil storage tanks were filled with sand or capped and left buried in backyards. Consequently over the years these tanks have corroded and rusted resulting in cracks and causing leaks. Some of these leaks have spilled out onto the owners property causing serious damage to the water and soil.  Apart from the negative financial impact on the market value of the property, the owner can face substantial legal liability under various statutes and bylaws for such contamination. It is vital to understand the process of removing these oil tanks if one is found on your property. The purpose is to help the environment and to ensure your personal, financial and legal safety.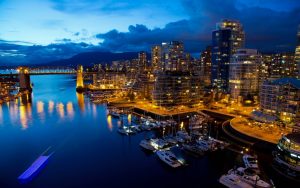 Underground Oil Tank Removal Process
Property owners should always hire an experienced and qualified contractor in oil tank removal. As a result an underground oil tank is found and has to be removed you must obtain a tank removal permit from the applicable municipal fire authority.
The remaining oil has to be pumped out and taken to an approved recycling/disposal facility.
The UST must be removed.
The soil is assessed for contamination.
If contamination is present, soil and groundwater must be properly remediated.
The property owner must obtain a report, and photos, from the tank removal company.
The removal process must be described in detail because this information may be required in a future sale.
It must be noted what was pumped out of the UST, a receipt from the facility where the UST was taken to and the amount of soil brought in.
The report should confirm that the UST was removed in accordance with all applicable statutes, bylaws and the BCFire Code.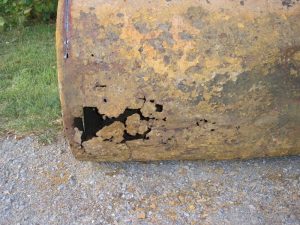 Benefits of Removing a UST
Improve your property's environmental conditions
Satisfy lenders, buyers, and insurance agents
Remove a high-risk condition
Reduce your environmental liability and subsequent effects to your property value
For further information regarding oil storage tanks in Vancouver contact Top Vancouver Realtor Leo Wilk 
— Don't forget to follow Leo Wilk on Facebook | Twitter | Youtube | Instagram