The History of Vancouver's Housing Market
Vancouver's housing market has a long and varied history. There have been ups and downs influenced by a range of economic, social, and political factors. Here is a brief overview of the key events and trends in Vancouver's housing market history:
Vancouver's housing market was characterized by a rapid expansion of the city in the late 1800s and early 1900s. This was fuelled by the growth of the forestry, fishing, and mining industries. Many new neighbourhoods were developed to accommodate the growing population. This meant the construction of single-family homes, apartments, and boarding houses flourished.
After World War II, Vancouver's housing market experienced a period of sustained growth. As the city's economy expanded and immigration increased. This led to a construction boom. Along with many new homes and apartments being built met the demand for housing.
In the 1970s and 1980s, Vancouver's housing market was impacted by a number of economic and political factors. This included rising interest rates, recession, and changes in government policies. As a result, the market slowed down.  This meant a decrease in the number of new homes being built.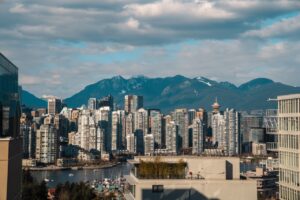 In the 1990s and early 2000s, Vancouver's housing market began to recover.  The city experienced a resurgence in construction and real estate development. This period was characterized by a boom in the construction of condominiums. There was more development of new neighbourhoods on the city's outskirts.
What are the facts?
The Real Estate Board of Greater Vancouver has been keeping track of the average price of all properties in their region since 1977.
Their data shows the average price of a single-family detached home in the Greater Vancouver area. In particular, the pricing has increased as much in the past five months as it did from 1981 to 2005.
In recent years, Vancouver's housing market has faced significant challenges. This includes high demand and limited supply. This has led to rapidly rising home prices and a shortage of affordable housing. The city has implemented a number of measures to address these issues. The introduction of a foreign buyers' tax and the expansion of rental housing incentives have been a combat.
The average cost of a sold detached home was $1.4 million in September last year. In October, it climbed to $1.6 million, $1.7 million in December, and $1.8 million last month – which is an increase of $420,000.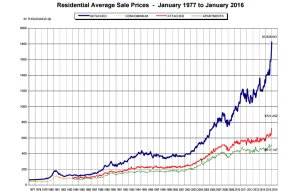 Contact Leo Wilk