In this crazy market we continue to be in here in Vancouver many Realtors take the strategy to underprice homes and condos in order to create a multiple offer scenario for their home seller.
It has worked over and over again in this market but my question is how do we know if we left anything on the table? How do you know that was what the market truly would pay? Because it was only on the market for 7 to 10 days? Because you received 4 offers and the market determined the price by the 1 highest bid?
Don't get me wrong. I have seen sales in multiple offer scenarios where the home or condo had no business getting the price it did. However, I have also seen it go the other way where
Let's take a couple examples…
Example #1 – 2 Bedroom Home in Kitsilano | xxxx W 3RD AVENUE (I left out address for the Realtors and owner privacy as was not my listing)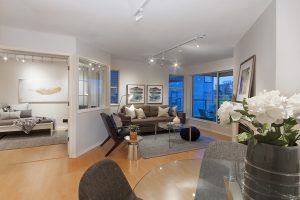 This 2 bedroom condos on West 3rd was priced at $599,000. Clearly that was set up for multiple offers.
The result, they got offers and lots of them as I was one of the bidding Vancouver Realtors! We lost by $1,000 but that is the way it goes sometimes and the process was done ethically and legally which myself and my buyer understood.
The sale price turned out to be $726,000 which was more than the owners and agents ever imagined. The home was marketed professionally and the entire process was done right. Everyone was happy and the market moved on (as did my buyer and I).
Now in this circumstance the seller I am sure felt no money was left on the table. Even though this home easily could have been priced at $650,000 to $699,000.
Example #2 – 2 Bedroom Home in Kitsilano | #204-2480 West 3RD AVENUE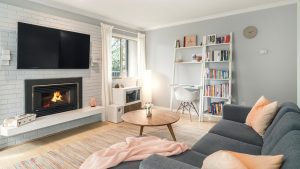 Now I may be slightly biased on this one as it was my own listing…. However, we hit the market the week after the sale of example 1. xxxx West 3rd was a far superior layout, allowed rentals, had some nice renovations and one could argue in a slightly better location as it was right behind Whole Foods!
However, my conversation went like this to my sellers. The easy price for me to say is $699,900. I can almost guarantee you multiple offers. But I cannot guarantee where the sale ends up. So, please allow me to price you at $748,500 and market us for 1 week, host opens etc… That way, we priced high and if we get multiple offers that is great and if we don't we are prepared to negotiate.
The Result
we received one offer, negotiated and sold for $742,000. I was astounded we received a higher price compared to xxxx W 3rd and we were all thrilled! Same style homes (2 bed, 1 bath), same location ,some upgrades, etc… and the result was a higher sale a week later.
Again, xxxx W 3rd I am only using as an example as it was a similar home in a very similar location. The marketing was done right, the offers were handled professionally and it maybe well could have been the market price at the time. But if you showed me both suites at the same time at the same price. xxxx W 3rd would have got my bid no questions asked.
Summary
My theory is why massively underprice any home in a great market? Do you need to sell your property in one week? No. Do you need to generate 10 offers anytime? No. What you need to do is sell your home for the most possible money. What you need to do is price your home at the highest possible price that will still bring clients in and get you offers – or better yet an offer!
In this market it is my belief you should still price your home as Vancouver Realtor's did in 2014 before the madness began. Price at the maximum possible. If you still get multiple offers that is a big win. If you don't, at least you know you did not leave any money on the table by pricing low and "letting the market determine the price".
Want to know the true value of your home? Get your Complimentary pricing evaluation today! 
Leo Wilk –  Vancouver Realtor and Real Estate Specialist