Top 5 Things to Do in Yaletown
#1. Enjoy Feasting and Drinking at Award Wining Restaurants
This is the only area in Vancouver that you can enjoy year round patio season! Don't worry about the winter, the patios are covered and heated. Sip on some of the cities finest cocktails or local craft beers or share a delicious bite from one of Yaletown's Award winning restaurants. This sure is the best kept patio district secret.
Homer St. Cafe and Bar – Excellent rotisserie chicken, small snack plates, and great wine and cocktails. Relax on the heated patio, if you get chilly, don't worry they supply blankets. On a nice day, enjoy a refreshing drink and watch the fun atmosphere of Yaletown!
Banter Room – Happy Hour 2pm-5pm. Gather at this trendy Yaletown Lounge with your friends for Happy Hour and choose from one of many delicious tropical inspired cocktails. Awesome classic sharing plates to choose from or settle in for one of their amazing main course dishes.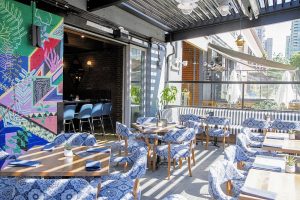 Yaletown Keg Steakhouse & Bar Rooftop Patio – The four-floor Yaletown Keg Steakhouse + Bar, located on the corner of Mainland and Nelson, offers an unparalleled ambiance and an experience unlike any other, highlighted by its rooftop patio that is open year-round.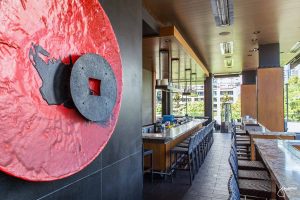 #2 Engine 374 Museum at the RoundHouse
This museum houses the actual steam engine that put Canada on the map…period! (Engine no. 374) which was the first trans-continental train to arrive in Vancouver in 1887. This is a focal point of Yaletown, a place to pay homage to some of Canada's most important moments in history. The pavilion is open 7 days a week with free admission and has knowledgeable volunteers roaming around ready to answer any questions. It's a great experience for kids and adults alike to learn a little about Vancouver's past.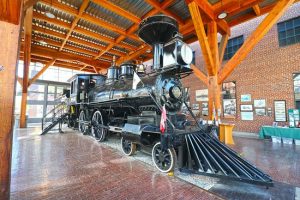 #3 Yaletown Brewing Company
If you haven't checked this one out yet, put it on your MUST see list! Yaletown Brewing Company is a staple in Yaletown established in 1994 right at the brink of Yaletown's move from a warehouse district to the trendy neighbourhood it is today.
"The indoor has a modernized rustic decor with dim lighting that gives a nod to its local pub vibes. The menu features standard pub food with a twist that incorporates many of the local cultures. There is also an entire selection of gluten-free options. Yaletown Brewing Company has a constant rotation of seasonal beers on tap giving customers an ample collection to try and even sell the beers in growlers to take home. The biggest appeal of the Yaletown Brewing Company, however, is the large patio out front."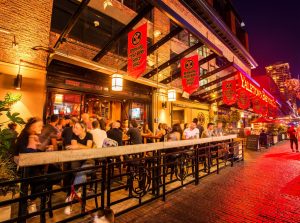 #4 Yaletown Farmer's Market
Even though it is seasonal running from May thru October, Yaletown Farmer's market has quickly become one of the trendy neighbourhood's most popular events. During this time a section of Yaletown gets cut off and is transformed into a busy market with a chance to see what the local area has to offer. The market has many local farmers and bakers selling fresh food to purchase. There are also food stalls featuring some of the best from the local eateries. The Yaletown Farmers Market is also a chance for all the small business and artists to come out and sell some of their artwork and products to the public. The Yaletown Farmers Market is held every day and is a favourite of the locals and tourists alike.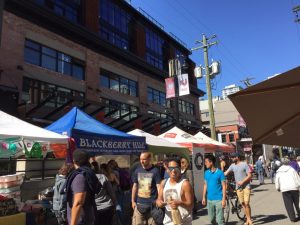 #5 FREE wifi n Yaletown
Welcome to Vancouver's first WIFI district! Join YALETOWNFREE and stay connected in Yaletown.
Who knew, that as you shop in some of the cities most sought after shops and eat in Yaletown's best restaurants and cafes, you can enjoy the luxury or NO roaming charges, and stay connected to the free wifi. Thanks Yaletown!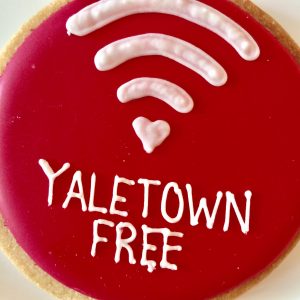 For further information about the real estate market in Vancouver and current trends, contact Top Vancouver Realtor Leo Wilk.
— Don't forget to follow Leo Wilk on Facebook | Twitter | Youtube | Instagram