The Best Condo Prices in Vancouver Real Estate are right here!
Prices in Vancouver Real Estate has skyrocketed. People are now concerned they will never be able to afford a home in the locations they had wanted to. Which has had many Vancouver condo buyers turning to the grey area of Lease Land / Lease Hold properties.
When you can save up to 50% in some cases, many have decided it is time to consider.
Another reason; Location, location, location!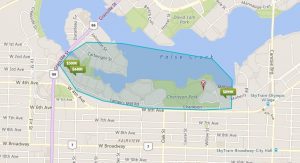 Would you not want to live steps to the Sea Wall, Granville Island and so much more? Of course anyone would.
But what does it mean to own on Lease land? Well, it means you technically do not own the land as a strata. You own your home and in essence are renting the land form the City of Vancouver.
With the leases set to expire in the next 20-30 years the #1 question being as is "what happens then"?
The answer is… Nobody knows as of Jan 2017!
What do we know about about our Lease Land?
#1 – The city and our mayor Greg has committed to renegotiating the lease amicably. and also to more bike lanes, many more bike lanes but that is a different post!
#2 – They are already starting to work on the lease renewal structure. However, as of Jan 2017 there is no idea yet of the cost of the lease or the term or frankly anything else. You can keep up to date by following up monthly to read up on the meeting minutes of the strata leaseholders sub-committee 
Going to the sub-committees official website is also a great place to stay up to date and learn
#3 – The original leases in some cases was $50,000, it will be more this time!
#4 – You can get in for much lower prices today compared to free hold land. Hopefully, the value should sky rocket once the leases are renewed. For example; 1250 square foot, 2 bedrooms, renovated home and a view is below $600,000! #60-1425 Lamey's Mill Road
#5 – Although you save on the cost of the home, if you rent, you get market value on par with free hold land! This is a great long term investment in Vancouver Real Estate!
#6 – The big banks are not lending on most lease land properties right now. Private lenders may lend at higher rates or may require you to have a lot more of a down payment. Odds are you need to be a cash buyer.
Now what are the down sides of lease land?
Uncertainty: We literally have no clue at this point what the cost will be and how long the term will be
Buildings: Many of the buildings were neglected due to financial circumstances of owners in the building. However, there is a changing of the tides in most buildings with new owners and families stepping in.
Your home is in the hands of our city… Now, a few years ago this would not be an issue but we have seen our Government and city show signs that they are not afraid to flip the switch no matter how many people they hurt on the way – including foreign buyer's.
Now people always ask me "as a Vancouver Realtor would you buy"? My answer is yes. But, building beware. We need to make sure the building is in good shape, has money in the CRF (Contingency reserve fund) and has a proactive strata. Not a strata that fights every cost for building improvements.
With experience in Lease land sales and knowledge on the Vancouver market in general, feel free to contact me anytime with questions on purchasing lease land properties.
Leo Wilk, TAC Real Estate Corp.
For further information about the real estate market in Vancouver and current trends, contact Top Vancouver Realtor Leo Wilk.
— Don't forget to follow Leo Wilk on Facebook | Twitter | Youtube | Instagram