Special Levies or Special Assessments are important to understand.
Special levies/assessments can cause a major problem and really hurt you financially if you are not aware of what they are. For example, if a special levy was passed right as you purchased your brand new trendy Yaletown apartment that you paid a little over budget for, and this upcoming special levy was not factored into your deal and you didn't budget for it….Yup, you guessed it, you're going to have to dish out MORE money than you thought!
But before we dive into too many examples of how these levies could benefit or hinder you, let's talk about what they are!

Special Levies/Assessments in Stratas
"A special levy is money collected from strata lot owners for a specific purpose and for shared common expenses. It is money collected from the strata lot owner in addition to the monthly strata fee. A special levy must be approved by at least a 3/4 vote of the strata corporation owners. Sections can also have special levies."
You may be thinking, 'aren't these what my strata fees are for? Or what about all of the money in the contingency fund, can't they use that?'
As stated above, a special levy is money collected from strata lot owners for a specific purpose for shared common expenses. When we see special levies come up in buildings, these are mostly for things like a new roof, new piping, repairing of old balconies that need updating or new windows. Just like we have a life expectancy, so do different parts of each and every building. When these life expectancies come to a close, most likely you will see a proposed levy (money collected from strata lot owners). That is if the repair is not factored into the budget or there not enough funds in the contingency reserve fund.
"Strata lot owners must pay special levies when:
the expenditure has not been included in the annual budget because it was either not anticipated or because of the infrequency of the expense
there are insufficient funds in the contingency reserve fund (CRF) or a decision is made not to use money from the CRF"
References:
Strata Property Act Sections: 1, 52, 70, 100, 173, 246, 261
Strata Property Act Regulations:  5.1, 14.2, 14.3, 14.12, 14.13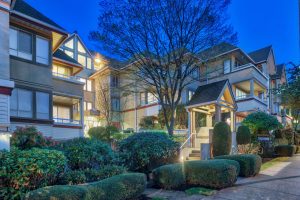 Before any money is collected, the levy must first be voted on by strata lost owners in a strata meeting. These can happen at the AGM (annual general meeting), or throughout the year. If it is a routine replacement such as a new roof because your is 25 years old, these issues have probably been discussed before in past meetings and are not a complete surprise. The strata lot owners then decide when to act on these sorts of things.
Expenditures and Uses of a Special Levy
"Monies collected for a special levy must only be spent for the purpose of the special levy.
The strata council must inform owners on how monies raised from a special levy have been spent.
The special levy can be used to secure a strata corporation loan by a 3/4 vote.
Special Levies and Negotiating
If you understand the nature of special levies, and what specific special levies have been passed in your building (most likely you paid for them if they were not that long ago) prior to you putting it up for sale, this could greatly benefit the sale of your home. As a result of the special levies being passed, this could mean that recent work was done to the building. When a building has had work done to it most likely it is in good shape, and will (hopefully) not have any unforeseen surprises for the new owner. Yes these levies can be expensive, however they are an investment to your property, one that could positively affect the re-sale value.
When a Strata Lot is Sold
"If a special levy is approved before the strata lot is conveyed to the purchaser:
the seller will owe the strata corporation the portion of the levy that is payable before the date the strata lot is conveyed to the purchaser and
the purchaser will owe the strata corporation the portion of the levy that is payable on or after the date the strata lot is conveyed
The Strata Property Act states that if a strata lot has been sold since the special levy was paid, any refund of the special levy is given to the current owner of the strata lot (i.e. the strata lot owner at the time of the refund).  This can be negotiated between the buyer and seller."
Special Levies when Buying
If you are purchasing a home/condo that has an upcoming special levy, this is important to know. It means that in the near future extra money is going to have to be paid by the owner of this strata lot for a specific purpose. This can and should be factored into the negotiation as a clause. 'Any proposed or up coming special levy be paid for by the current owner.'
This will protect you from having to pay a large sum of money directly after purchasing a new unit. You could also try and negotiate a lower price if there is a special levy proposed for the up coming year and the current owners do not agree to pay for it, there are lots of options. Your realtor should be aware of these levies that are proposed in the near future as it will be stated in the strata minutes, but as we know not every one does their due diligence, so it's a great benefit if you have some understanding of this process and what these levies or assessments are.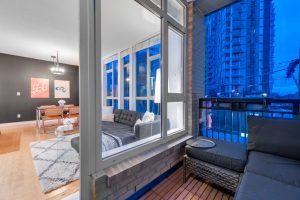 One a different note:
Check out this blog post here for some fun before and after pictures of home staging. See for yourself the benefit that it can bring to marketing a home for sale. Thanks to Emile L'Eplattenier for sharing this great article!
For further information about the real estate market in Vancouver and current trends, contact Top Vancouver Realtor Leo Wilk.
— Don't forget to follow Leo Wilk on Facebook | Twitter | Youtube | Instagram