Do you have a vacant property with no plans to find rental tenants? Or are you applying for a building permit and waiting to start and reno or demo?
If you are a homeowner, investor or developer looking for a hassle-free rental opportunity on your property, then look no further. Property Sage is the empty homes solution for you. 
We recently came across this service in Vancouver BC and added it to our trusted Real Estate Resource page! Check out our page for other resources you need when buying or selling a home in Vancouver.
So what does Property Sage do?
This rental management company provides a guaranteed rental income on your vacant property. The company assumes all responsibility for all improvements, repairs, and updates at their own expense. So, owners get guaranteed rental income while avoiding the Vacancy and BC Speculation Tax. Sounds too good to be true right?
Property Sage specializes in renting, upgrading, and managing vacant or distressed properties directly from owners and developers set for demolition or major renovation. They create a hassle-free income stream without charging any service fees or repair costs.
This service could save on average $15,000 – $30,000 on both the Vacancy & Speculation Tax combined!
Who would benefit from Property Sage's service?
Anyone with a vacant property looking for a solution to their empty home would be a great fit for Property Sage.
Especially if it's unrentable in its current state and you don't want to invest your time and energy fixing up the place, Property Sage would be beneficial for you.
Let's take for example, you have recently purchased an older home.
It needs some ugly repairs, and you are unsure what you are going to do with it, or you plan to do some major construction in the near future.
You don't want to invest in any repairs improvements.

Don't want to deal with tenants and headache lease agreements.

Are stuck waiting months for Vancouver building permits and it is just sitting empty.

Need tenants ASAP to avoid the Empty Homes & Speculation tax.

Want rental income without having to deal with any headaches.
Property Sage solves all of these problems for you when you rent with them!
How Property Sage Works – Step by Step
Step 1 –  They lease the property directly "AS IS" on a fixed term benefiting the Owners schedule. They become the primary tenant and pay the agreed-upon rent each month guaranteed. Rent is typically reflective of market value less the condition of the property and length of the lease. 
Step 2 – They assume the cost of all repairs (and risk) during the lease agreement. They typically invest $5,000 – $15,000 into each property to make it safe and desirable to a subtenant. This could include plumbing, electrical, interior/exterior updates, and furnishings. Their investment is a testament to our commitment to maintaining the property to its highest level. 
Step 3 – After elevating the safety and quality of the home they sublease to a screened and qualified subtenant on a fixed term for a minimum 6 months period. This is key to avoiding the Vacancy & Speculation Tax. The sublease agreement is their guarantee the property is vacant at the end of the lease for it cannot roll into a month to month rental. They recoup their investment through the sublease rental agreement. It's a win-win situation.
Step 4 –  During the sublease, they are accountable for the day to day management responsibilities of the property. If anything requires repairs or replacing, or a subtenant issue needs to be addressed, they handle it at their own expense. They assume the risk of all future expenses while you have the peace of mind knowing you will not be disturbed. 
Step 5 – Once the fixed sublease lease is complete the sub-tenant MUST vacate the property on that date. No renoviction notice needed. This guaranteed out by date gives you the security to begin your project exactly when planned.
How owners benefit from renting with Property Sage
Guaranteed rental income on vacant, distressed, or uninhabitable properties.

Save thousands in Empty Homes & Speculation Tax.

Avoid the costs of repairs, restoration and maintenance traditionally paid by Landlord.

Short term lease and distressed homes welcomed. 

Desired tenant flexibility when it comes to ending a lease.

Peace of mind and property back in possession exactly when needed.
Here's a look into a recent example on Point Grey Road!
Point Grey Road, They signed an 8 month rental lease with the Owner while they secured $49,137 in guaranteed rental income and tax savings.
The house was highly distressed, unrentable and waiting for city building permits. It is a 2200 square foot, 5 bedroom, 4 bathroom property. They assumed the cost of repairs and furnishings, procured a subtenant, and managed the day to day issues with the property.
What they did to the vacant property: 
Entire 2200 sq/ft interior home repainted including baseboard installation

Leaking roof repairs

Fully furnished kitchen, bathroom, bedrooms, patio areas  

Updated kitchens with replaced appliances including refrigerators

Replaced and updated washing machine and clothes dryer

Updated bathrooms including new flooring and shower fixtures 

Inspected and updated electrical in bedrooms 

Inspected & updated plumbing

Updated and replaced carpeting

Improvements to interior doors and security

Replaced and updated window coverings

Junk removal 

Lawn Maintenance
Here are pictures from this Point Grey Road property!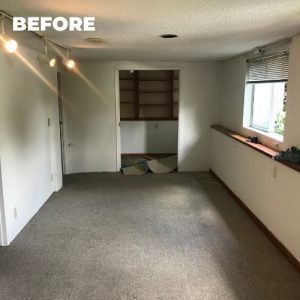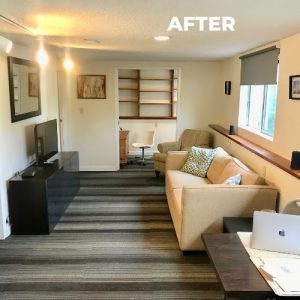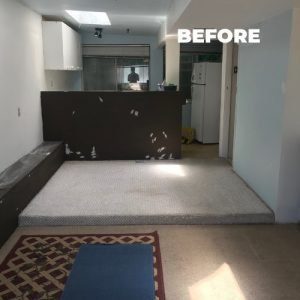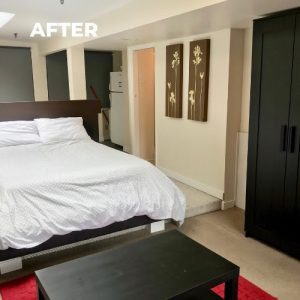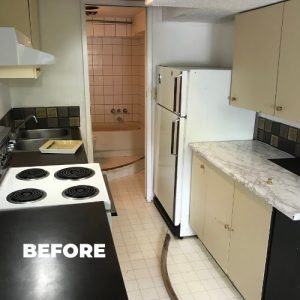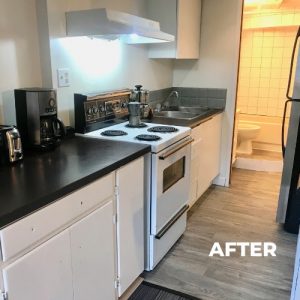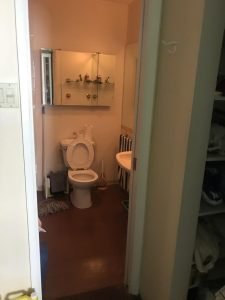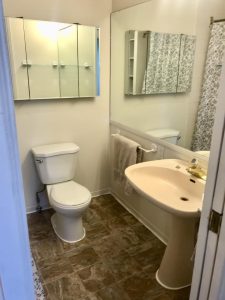 To find contact information of Property Sage, please see our Vancouver Real Estate Resources page.
—
For more information on real estate market in Vancouver, current trends, buying a home or selling a home, contact Leo Wilk – Your Top Vancouver Realtor. 
— Don't forget to follow Leo Wilk on Facebook | Twitter | Youtube | Instagram