November Market Update
While November is a typically quieter month for market activity, this year's home sale and listing totals lagged below the region's long-term averages. Let's take a closer look. Realtors registered over 1600 home sales on the MLS in November. This is a 53% decrease from this time last year and is 37% below the 10 year sales average sellers newly listed about 3000 homes for sale on the Multiple Listing Service. A 23% decrease compared to last year and a 24% decrease from last month.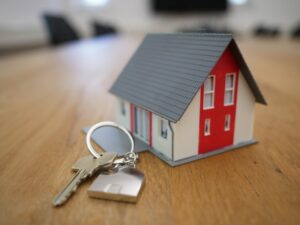 This brings the total number of homes currently listed for sale on the MLS system in Metro Vancouver to 9,179. The current pace of new listings and available inventory remain relatively tight when considered against a backdrop of continued in migration to the province. One way we measure the relationship between supply and demand in our market is the sales to active listings ratio. This ratio measures the homes available for sale against the number of homes sold throughout the month. This gives us a good rule of thumb to see if supply is keeping up with demand in typical market conditions. When this ratio dips below 12% for a sustained period, it indicates that supply is outpacing demand and prices are more likely to decline when it surpasses 20% demand is outpacing supply and prices are more likely to increase November ended with this ratio at 18% by property type. Apartments are at 21%, townhomes are at 20%, and single family homes are at 13%. Looking at pricing trends, the mls H P I benchmark price for all housing types in Metro Vancouver is now $1,131,000. This is a 1.5% decrease compared to last month and is a 10% decrease over the past six months.
So what's next for Metro Vancouver's housing Market heading into 2023? We expect the market to continue shifting towards historical norms.
Contact Leo Wilk