The City of Vancouver v.s Airbnb in Vancouver Real Estate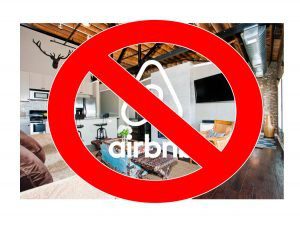 The City of Vancouver is proposing some new rules on owners of Real Estate who use their residences or investments as income generators. Of course, this is yet another cash grab and they have claimed this will free up 1,000 more rentals in the city.
The current rules are are that zoning regulations do not allow short-term rentals under 30 days. Unless you are a licensed bed and breakfast. We all know people do not listen to the rules and who is to blame them.
The proposed new rules are as such:
Owners and renters (although the owner probably would not allow a rented) would be allowed to rent part or all of their principal residence on a nightly basis, if they have a business licence. To get a short-term rental business licence you would need to prove it is your principal residence by submitting your property title or a tenancy agreement along with photo ID and recent government or utility mail. The City will audit licence applications to prevent fraud.
Licensed operators would need to post their licence number in all online advertising. People operating rentals without a business licence will face fines and legal action.
If you want to see how the new rules apply to you here are the different scenarios:
#1 Renter who wants to sublet on Airbnb
Stephanie rents a basement suite in a house near SFU where she goes university. She is leaving town for a month and wants to rent her suite on Airbnb to help pay for her trip. If this is her principal residence she can obtain a licence to operate a short-term rental in her suite if her tenancy agreement allows her to sublet and her landlord agrees. This is the eligibility for a short term rental. However, very rarely will a tenant get approval from an owner to Airbnb which is why they won't ask…
#2 Homeowner with a spare room looking for mortgage helper
A couple owns a three bedroom house in East Vancouver. They want to list their spare bedrooms on Airbnb so they can host visitors and help with the mortgage or when they are on vacation. If this is their principal residence, this should not be a problem! They can obtain a short-term rental business licence to rent all or part of their home. Withe a business license they are eligible.
#3 Homeowner with a secondary suite or laneway/coach home
You have built laneway house on your property for when friends and family visit and/or you have a secondary suite. You would like to rent the laneway house or suite out on Airbnb when you don't have company to generate some supplemental income. If you live in the main house, neither of these additional units is would be considered your principal residence. You could only rent either of those spaces for a minimum of 30-days per tenancy. In this scenario you are not eligible to rent short-term.
#4 Investment Property Owner owns a condo/townhouse downtown Vancouver and wants to Airbnb full-time.
The investor is rarely in Vancouver so he plans to hire a property management company to handle key exchange and cleaning. Renting short-term is more work, but he'll make more money over having a long-term tenant. As this is not his principal residence, he cannot get a short-term rental licence unit. If strata bylaws in the building allow rentals, he would only be able to rent for a minimum of 30-days per tenancy. This investor is not eligible to rent short-term.
As a Vancouver Realtor I have always advised anyone looking to strictly buy for Airbnb reasons that it is technically a bylaw infraction and that it could be shut down. However, many owners will just pay strata fines as the income generated is far greater than renting long term. However, with the new city bylaws this could become a lot more costly and risky.
To see how the city came to this motion see the official meeting notes: Vancouver Airbnb Motion
To see the official City of Vancouver study on short term rentals: Short Term Market Overview City of Van