Top 5 Interior Trends for 2023
2022 is almost over, it's time to start looking towards the upcoming year and what interior trends will follow. We will see a whirlwind of different interior styles. Ones that will invoke emotion, show off character, and bring the outside in. Once these are all bundled up together with a luxury spin, you will have your interior style guide down pat for 2023. Let's take a look at some predictions for this year.
1. Bringing the Outdoor In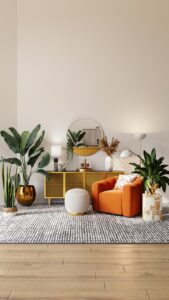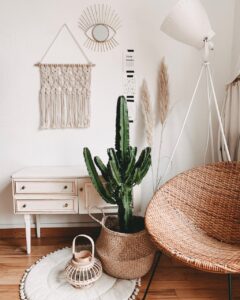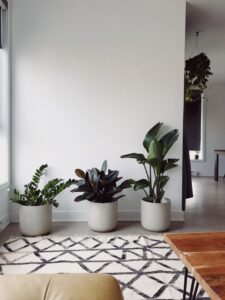 Nature continues to contribute immensely to home design and will continue through the 2023 year. We can accentuate feelings of playfulness or restoration with the help of botanicals. Whether it is a living wall or a youthful fig tree, plants are here to stay. Not to mention, there are incredible benefits to having our green friends live indoors with us such as:
Improving Air Quality: There are many household items that create pollution like paint and cleaning products. Indoor plants help air quality by replacing carbon dioxide with fresh oxygen.
Reduces Stress: Exposure to indoor plants invites feelings of well-being.
2. Arches, Arches, Arches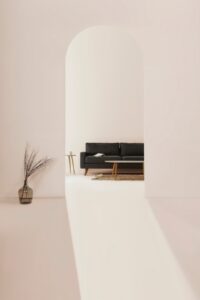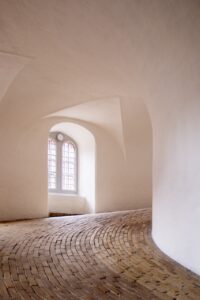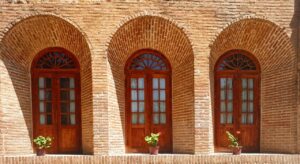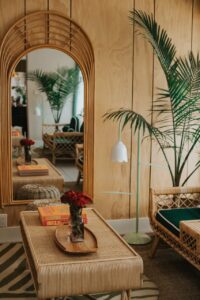 Taking after the Renaissance architecture, arches symbolize a timeless and powerful look. They draw focus and attention to specific rooms and areas. Expect many curved doorways, windows, and even wallpaper. They add a fresh and contemporary feel.
3. Curved Furniture and Decor
Curved furniture has been a hit from the 60's and usually comes with a retro feel. Nowadays you will find a soothing spin on curved furniture. It is definitely making a comeback. With a soft and inviting feel, there is no doubt that this visual appeal will stick around for the upcoming year. They capture the earthy and natural curved of natural all around us. From the curves of rivers, lakes, pathways, etc – we subconsciously find items designed this way calming.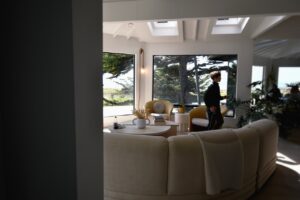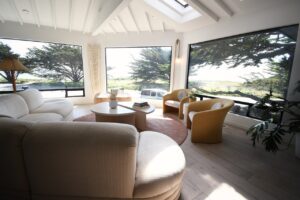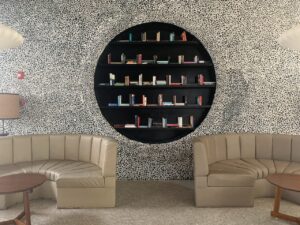 Curved sofas are just one example of many that uses soft curves to create an essence within the room it sits. The curvature provides a push for nature to become a part of our lives through their organic look, which therefore promotes mental and physical health. It creates a familiar flow in a room. In the past, the trend was more harsh looks which were depicted through rigid geometric spaces.
4. Meaningful Objects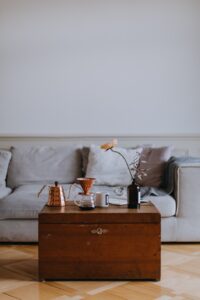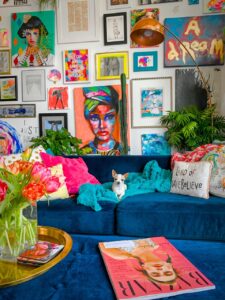 Many of us like to keep our space very tidy and minimal. With little accent items and a few less decor pillows in the last year, we are seeing designers do a 180 and turn towards heartfelt and familiar items being displayed throughout home spaces in the upcoming year. Maybe it's your family's collection of antique flatware, maybe you have a knack for collecting antique records, or you have a box of your grandmother's antique card collection sitting up in your attic. Whatever invokes familiarity and character is showing up in living areas for 2023.
5. Bold Marble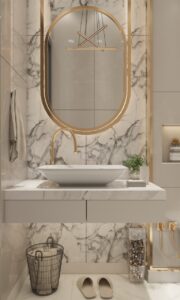 Who doesn't love adding a touch of classy maximalist with a marble feature wall or bold countertop? This is a trend we have seen for years before, and it is a trend we will continue to see for years to come.
6. In-Home Cafes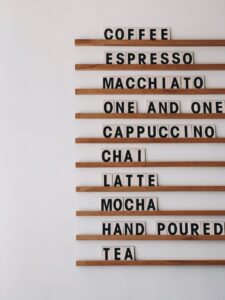 With the pandemic keeping us confined to the comfort of our homes, many homes are being configured to accompany the much wanted accessibility of staying at home to enjoy a fresh coffee. Naturally, coffee machines have found a place in the corner of your kitchen counter collecting stray coffee grounds. Individuals are slowly but surely starting to add a luxurious touch when it comes to their hot cup in the morning. In-Home Coffee Stations are now being built into homes so that you don't have to wait for your Starbucks Uber delivery.
Contact Leo Wilk