Hey Guys! Check out my latest tips on how to increase your home value with curb appeal on Global News with none other than … Fiona Forbes 🤩!
Good 'curb appeal' can increase the value of the sale of your home. In this Open House, Fiona Forbes talks to real estate expert Leo Wilk to learn some tips and tricks that can increase your home's resale value.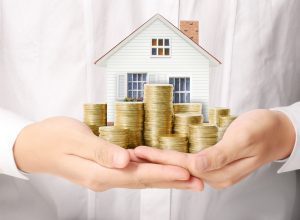 Curb appeal is the first impression on a home! Here are a few aspects of a home you want to make sure are good to go!
Paint Your Home: If your home painting is faded or chipped, painting will help create a better impression on the buyer.
Maintain Your Roof: Maintain, clean and repair the roof into good shape! Nobody wants a leaky home anyways. If you have a gutter, make sure it is not overflowing with trees.
Front Entrance: The front entrance is part of the first impression as buyers enter the home. Great hardware and exteriors contribute to the first impression. Try to keep up with trends and know what is in style when selling your home!
Good Landscaping and Maintenance: The front year and landscaping show how much a home has been cared for. A good yard is a signal of good home maintenance. Keep it tidy to leave a good impression on potential buyers!
So, how much can you increase your home value with curb appeal?
There's no percentage but it is really important as it ties into the overall price you get with selling your home.
Buying a home is largely an emotional decision! So, if the buyer has a good first impression of the home, it will help you sell for more in the long run.
To check out other informative videos about Real Estate, visit our 'In the Media' section here!
For more information on real estate market in Vancouver, current trends, buying a home or selling a home, contact Leo Wilk – Your Top Vancouver Realtor.
— Don't forget to follow Leo Wilk on Facebook | Twitter | Youtube | Instagram