Metro Vancouver home sales in 2018 were the lowest annual total in the region since 2000.
How low can sales go? Seriously, how low can real estate sales go? This really is the age old question, but don't worry, it hasn't been projected that anyone is going to sell there house for zero dollars anytime soon, so hopefully that alleviates some stress. In all seriousness though, what do these declining sales mean for home owners of Greater Vancouver?
"This past year has been a transition period for the Metro Vancouver housing market away from the sellers' market conditions we experienced in previous years," Phil Moore, REBGV president said. "High home prices, rising interest rates and new mortgage requirements and taxes all contributed to the market conditions we saw in 2018."
Summary for Sales
Even though there is said to be a 46.8 per cent decrease from the 2,016 sales recorded in December 2017, the benchmark price for a detached home is $1,479,000. This represents a 7.8 per cent decrease from December 2017 and a 1.4 per cent decrease compared to November 2018.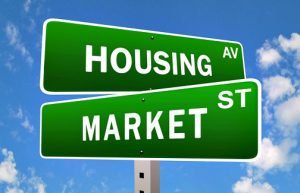 Sales are down and there is an influx of supply in the market, but if you are wise and are working with a well informed strategic realtor, then pricing your home at the correct price could work to your benefit. Even though sales are down by quite a percentage, the over all price doesn't match the declining sales percentage, which is some good news. Do not try to re-create the hype of a hot market or go into a real estate transaction with unrealistic expectations. Hoping for bidding wars is temporarily a thing of last year. Instead, look at the reality of the current market and learn to work with it. Seek out professional advice and work with a realtor that you trust to ensure that you are successful in the current market.
Will your price be less that what is was in the summer of 2017 and 2018? Maybe, however this doesn't mean that a sale isn't possible. Correct timing and strategic pricing are what is called for in the current Vancouver real estate market. 
For more information on real estate market in Vancouver, current trends, buying a home or selling a home, contact Leo Wilk – Your Top Vancouver Realtor.
— Don't forget to follow Leo Wilk on Facebook | Twitter | Youtube | Instagram