What is probate?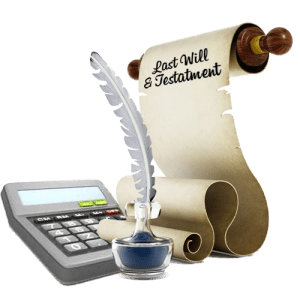 Probate in short is the court procedure for 2 things:
Official approval of the will by the court as the valid last will of the deceased
Appointment of the person (or persons) who will act as the executor of the estate
It is the court process that gives the executor (or executrix) the authority to act on behalf of the deceased.
Probate and Vancouver Real Estate
In Real Estate transactions reaching probate does take some time. When you make an offer on a Vancouver property you will have all your usual subjects as a buyer (inspection, financing, etc…). However, you must have a subject for the seller that reads:
"Subject to the Seller receiving the following by ___________:

(1) a copy of a grant of probate or letters of administration which allow the Property to be sold; and
(2) assurance that everyone entitled to claim under the Wills, Estates and Succession Act has waived or released their claims against the Property.This condition is for the sole benefit of the Seller."
You may also want to add an additional clause that says if probate has not been granted by the closing date the closing date will automatically be extended to 15 business days after probate is granted. That covers you in case things are delayed.
Typically you will want to make this subject 2 to 3 months. Once an accepted offer is handed in to the party in charge of probate they will expedite the file.
Once the buyer has removed their subjects the property is sold technically. Unless something very unforeseen happens during the time the lawyers are granting probate the property will sell. However, until the seller (executors) removes their subject to probate the listing will stay live.
The Executor or Executrix
This is the person or persons named by the deceased (in the will) that will be responsible for carrying out the terms, making sure your debt is paid. After death, the executor must secure assets of the estate and will determine if probate is needed. You can do probate yourself but good luck! Hire a lawyer and save yourself lots of time.
Summary
We could literally write pages upon pages about probate when it comes to real estate. A couple things you should know:
This is not a court proceeding like a foreclosure or court ordered sale.
One the offer is accepted and subjects are removed by the buyer – the contract is firm is essence
There can be multiple executors
The home does not have to be sold "as is where is"
You must use the subject to seller …. as seen above
Don't try and do it yourself! Hire a lawyer
With experience in many probate sales hire a Vancouver Realtor who knows the ins and outs of a probate sale!
Here are a few examples of Vancouver homes Leo has sold under probate:
#60-1425 Lamey's Mill Road, Vancouver | False Creek
1298 Plateau Drive, North Vancouver | Pemberton Heights