BC Refining Strata Rental and Age Prohibitions
BC's government proposed new legislation Monday to handle the housing crisis under Premier David Eby. One of the notable new rules is a prohibition on strata rules against rental restrictions. Their take on this is to bring over 300,000 units into the rental market that were originally unable to rent due to restrictions. It is ridiculous that individuals are looking for homes and not finding any inventory while owners have vacant units that they aren't allowed to rent.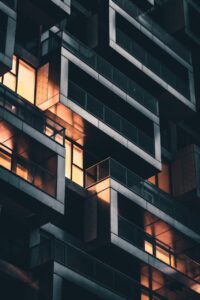 Since the last decade Canada has been losing affordable rental units. They have also lost the number of housing suitable for individuals making $30,000 a year or less. Combatting the crisis in unachievable with the current rate of construction. We are now seeing renters being forced out of their homes and communities due to the limited quantity and price. For years we have been slowly but surely seeing an increase in shortage of rental supply. Between 2011 and 2016, the number of rental housing units that were once affordable and widely available to individuals has declined by over 300,000 homes. 
Helping Individuals Find More Inventory and Potentially More Affordable Housing
Once there is approval legislation, it will be effective immediately.  This will allow all condominium owners to rent out their unit, no matter what the original rules were. Another item that comes into play is that this legislation will also allow strata corporations to issue an eviction notice in place of a landlord and they will still be able to restrict short term rentals of less than 30 days. With BC's population ever growing, we are needing to quickly find ways to build homes people need quickly. This will increase supply by giving the Province more power to set housing targets in municipalities that need it the most. 
According to data from the Speculation and Vacancy Tax, there were indications that over 2900 individuals have requested exemptions. They could not rent out their unit due to restrictions. David believes that it is critical to bring those homes to market to combat our growing numbers. This could also give more wiggle room in the pricing of rental units. The more inventory there will be and the less demand could lower the outrageous costs of rental housing. However the Condominium Homeowners Association of BC wasn't a fan of the new legislation. They believe that it could make quality of life worse for residents of condo buildings. 
Prohibiting Specific Age Restrictions
Another amendment made was the proposal of ending some age restriction bylaws. That would make the only age permitted restriction for preserving senior's housing through "55 and over" rule. There will not be any more restrictions such as 19 plus age limits. This would prevent discriminatory measures that affect young families. Many families have already experienced being evicted from rentals. Having a child should not be the make-or-break of whether you have a place to live or not.
This is just the start of the first steps of building on the $7-billion dollar BC's 10 year Home Plan. 
Contact Leo Wilk