Oh September…..summer holidays (sadly) come to an end, the kids go back to school and we prepare for a busy month of listings and sales.  Fall marks a revival of the market with many home owners choosing this season after the chaos of summer to list their homes leading to a busy market.  This can be great news for buyers as there will be plenty of new listings to choose from but can be daunting for sellers preparing to compete in a busy and saturated market.  Not to worry with the right marketing strategy and some simple tips you can ensure that your house is ahead of the competition. Here is your 'back to school' list for standing out in a busy market;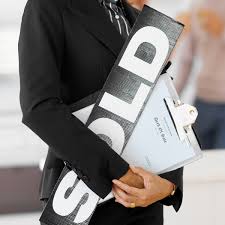 Work with a realtor who understands the market: You may receive suggestions to lower your price, however this is not the most advantageous way to deal with a busy market and doesn't guarantee a sale. Find representation from an agent who understands the local market and is willing to work hard to get the price you deserve. They will be able to market your property and offer a competitive edge to surpass the competition.
Do some 'fall cleaning': Cleaning out the clutter in your home can help present it better to potential buyers. It gives them more space to imagine their own things in the home and prevents distraction from the key features of the space – as an added bonus clearing out now will make your move easier when you sell!
Know your priorities: Sales are always unpredictable but knowing whether you have time to patiently wait for the right buyer or if you are in a rush to sell can help your realtor assess the best marketing strategy for your property.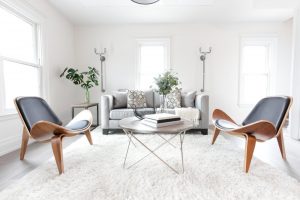 Consider staging: Another great way to make your home stand out, either virtual or real staging can help potential buyers visualise how the space could look and adds a more professional element to the viewings. Speak with your realtor about options for making your home look it's best. (We will be posting a blog soon about the pros and cons of virtual vs. real staging – stay tuned!)
Keep you place clean: No one really likes cleaning but during the selling process you need to be ready for last minute viewings and ensuring your place looks its best is a good way to do this. Consider homey touches such as fresh flowers or scented candles.  These can create positive emotions for your viewers and encourage them to consider your place as their next home.
Be wil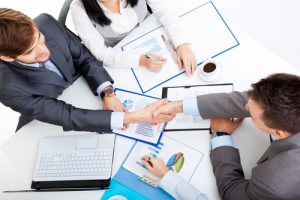 ling to negotiate: Obviously in the perfect world we would love for sales to go for the offered price with no conditions, however this is rarely the case.  As such it is good to be willing to negotiate with potential buyers to reach a end that is satisfying for both parties.  Being willing to discuss terms will help hold on to potential buyers and increase your chances of closing.
Check out comparable properties: Be aware of what else is for sale in your neighbourhood, knowing the competition will allow you to promote the things your home offers that others in the area don't. These may be view, strata inclusions, walking distance to amenities or school district.
Take advantage of the market when you buy: A busy month of listings may increase competition for your property but it also increases your choice and negotiation ability for purchasing. Knowing that this may balance out your sell/buy costs work with your realtor to price competitively and negotiate effectively.
Tips for Standing out in a Busy Fall Market | Leo Wilk Real Estate