Guide to Buying your First Home
Being a first time buyer can be daunting; Is it the right time and place? Can I afford it? Do I have enough for a down Payment? How do I know I am getting the right price and that my representation is fair? Where do I find a trustworthy realtor?
These are all normal questions for the first time buyer. Buying a home is a big life step but it can also be a great investment and provide you and your family (prospective or current) with a concrete home that you can make your own.  While there are some benefits to renting, the move to owning gives you an advantage for your future assets and the freedom to renovate to suit your unique needs.
Save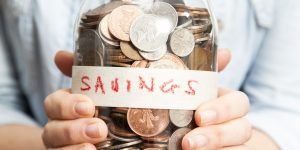 The first step if you are considering buying a home is to start to save! Once you have a chunk of money you will be able to determine the range of property that you can afford and the amount you will be able to put for a down payment. It is important to understand the costs involved;
Upfront Costs: Down payment, taxes, realtor commission, closing costs
Ongoing Costs: property taxes, maintenance, utilities, mortgage payments, insurance fees, major repairs
The Canada Mortgage and Housing Corporation suggests that "Your monthly housing costs should be no more than 32% of your average gross monthly income. This percentage is known as your gross debt-to-income or gross debt service (GDS) ratio". If you feel financially stable enough to afford the costs of being a home owner, you are ready for the next step!
Speak to Your Bank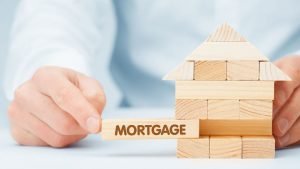 Check your credit score, this will come into consideration when looking at a mortgage as they will want to ensure that you have good credit. Speak to your bank about options for a loan if required to make your down payment.  Try to pay off any existing debt or consider consolidating current debt for easier payment.
Contact a mortgage broker, either independently or through your banking institution.  You will want to speak to them about getting pre-approved for a mortgage – this will tell you how much you can afford, what your interest rate will be and what your monthly payments may be but does not guarantee that you will be approved when you find the home you want to buy.  If you have less than 20% saved for a down payment you may also be required to get mortgage loan insurance, the premium will depend on the size of the loan.
If you can already see the dollar signs flying out the window, there is a light at the end of the home buyers' tunnel! As a first-time home buyer in BC you are entitled to the First Time Home Buyers' Program which reduces or eliminates the transfer tax with a value of up to $7,500.  On a National level you may also be entitled to the First-Time home Buyers Tax Credit which will affect your tax filings for the following year and result in a credit of $750.  You can check your eligibility online or with your bank/mortgage broker.
When you are financially prepared to arrange a down payment, mortgage and upfront costs for your new home it is time to hit the market and begin the search for your perfect home!
Find a Realtor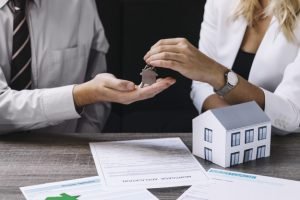 While your search can begin from the comfort of your home with many listings available to view online, or driving around to open houses, for a new buyer it is a great idea to find a realtor to represent you.  They will be able to have connections to appraisers, surveyors, inspectors and lawyers and will also be able to guide you with an extensive knowledge of all thing's real estate.  This can help you ensure nothing gets missed and they will be able to provide market knowledge for you to get the best possible price.
Working with a realtor is entirely based on personal preference, the importance is that you find someone that you trust. Looking into the agent's qualifications, recent listings/sales, customer reviews and knowledge of your area of interest will help ensure that you are working with an experienced realtor who is trustworthy.
Don't buy the first home you see! It may seem like it has everything you want but it is important to compare amenities and costs.  You may not even realize it was missing something until you see it somewhere else.  Once you have found the right home – or two – it is time to make an offer.
Make an Offer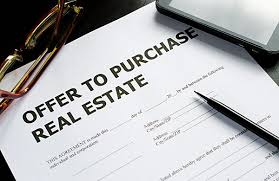 When you are ready to make an offer your agent and chosen lawyer will draw up an offer to purchase contract. This will include your personal information, offered price, deposits, conditions and closing dates. Price negotiations are likely to occur until a price can be agreed upon that is beneficial to the buyer and the seller.  Once a price is decided and conditions are lifted, and the offer is finalized you will be able to provide your mortgage broker with the necessary paperwork to finalize your mortgage. Then it is time for closing day where payments are made, and you receive the deed and key to your first home!
If you are selling your first home, make sure you head over here and read up on some important information  that we've got for you!
For further information about the real estate market in Vancouver and current trends, contact Top Vancouver Realtor Leo Wilk.
— Don't forget to follow Leo Wilk on Facebook | Twitter | Youtube | Instagram